Posts Tagged 'community'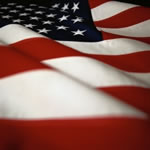 November 8, 2012 – As my friend, comedian @MrGeorgeWallace is famous for saying, "I be thinkin…"
I be thinkin bout this election and how it is going to affect my family. Seems to me that since I am out numbered by people who obviously want a piece of my life, I should take some steps to protect my stuff.
I'm in the market for a hand gun that would be suitable for my wife to carry. It won't be a new one because that would leave a paper trail. Only third party gun purchases for me. No sense in giving big bro more ammo for when they come looking for my guns. I have no plan to hand over my personal weapons to the Feds. In fact, they can kiss my raunchy white ass should they ever try. It ain't happening!
Need to join the NRA and get behind them since they are the only folks that seem to really give a damn about my rights today.
Gonna stop worrying so much about politics and just live life as best I can under the circumstances. Lets face it, come 2016, the state of our Republic won't change. We've already passed the point where the non producers out number the producers. They've all figured out how to vote and work the system to make their lives as less complicated and easy as possible, at our expense. They finally figured out how to use the government as a means of plunder, and they do it quite well.
Thanksgiving and Christmas are upon us and I'll be thankful for all that I have, because I did it all without putting my hand in someone elses pocket. You're welcome. I'm a proud American and earned what I have. I'm not rich, but far from being poor. I do on occasion choose who I want to share my wealth with.  One of my favorite things to do is catch a soldier or cop that's behind me at a drive thru.  I pay the cashier for their order and drive off. You should try it sometime. I'm very thankful for what they do.
I'm also thankful for having lived the majority of my life in a country built on morals and values and respected around much of the world as a nation of people who will fight and die for anyone's right to live free. Sadly, those days seem to be over. We are no longer viewed as that great and powerful nation who saves the world. Within our own boundaries we live in disgust of our leader and his objectives. Our freedoms being systematically taken away with the full support of his followers. Makes no logical sense why anyone would support a person who has done so much damage, then give him a second chance to multiply his failures. They aren't bright enough to understand what is being done to them. Someone needs to sit them down and read a book to them- "How do you kill a million people?" This book should be mandatory reading in elementary schools across the country. They remind me if Jim Jones and his Kool Aid drinking zombies. Remember him? He's the guy that made Kool Aid famous.
I learned very early in life about the dangers of dictators and losing your freedoms to an oppressive government. When I was seven years old we lived in Berlin. I lived there before and after the Berlin Wall was built, and was there during the Berlin crisis and the Cuban Missile crisis. Scary times living the life as an Army brat. Nothing wakes you up like the sounds of tanks rolling down your street on a mission to kill an enemy who lives just blocks away from you, or watching soldiers with loaded machine guns at the ready for war in you own front yard.
Then it was Vietnam. Some of my friends lost their fathers in that mess. I was one of the lucky ones. A mess that changed everything for America. Vietnam created a new breed of people that spit in the faces of returning soldiers. Some of those disgusting people are in control of our government now. The Nancy Pelosi and John Kerry types. Yea, nice crowd. So yes, I have some understanding and appreciation of living in a country free of dictators and oppression. I love my country, even as screwed up as she's  become.
America is sick right now, but with patience and an understanding of why she became sick we can make her strong again. We can't lose hope. Our children need us to stay strong and keep fighting for her life. In time, those who helped make her sick will also become victims of their own doing. When that happens they will come to us for aid and comfort. They will understand that when a nation of hard working people is brought to their knees with nothing left to take, only then will they realize how important we are to their own survival. Without us they are nothing. Only the strong will survive this war between the classes.
I have nothing against helping your fellow man as long as it's not done by force at the point of a gun. That's where we are today. Our Federal government has way too much power over us now. Way too much.
Now we need to focus on our local elections. It all started there at the local level. Those idiots didn't just wake up one morning to find themselves running our lives. We helped put them there. Now it's time to start over. We all are responsible for this great big cluster fornication. Democrats, Republicans, Conservatives, and Libertarians. There's plenty of blame to go around this time.
I'm done with worrying about Obama and his mindless followers. My number one priority is my family. The shock of election day is over, the healing process begins. Time to move on. -JRoycroft